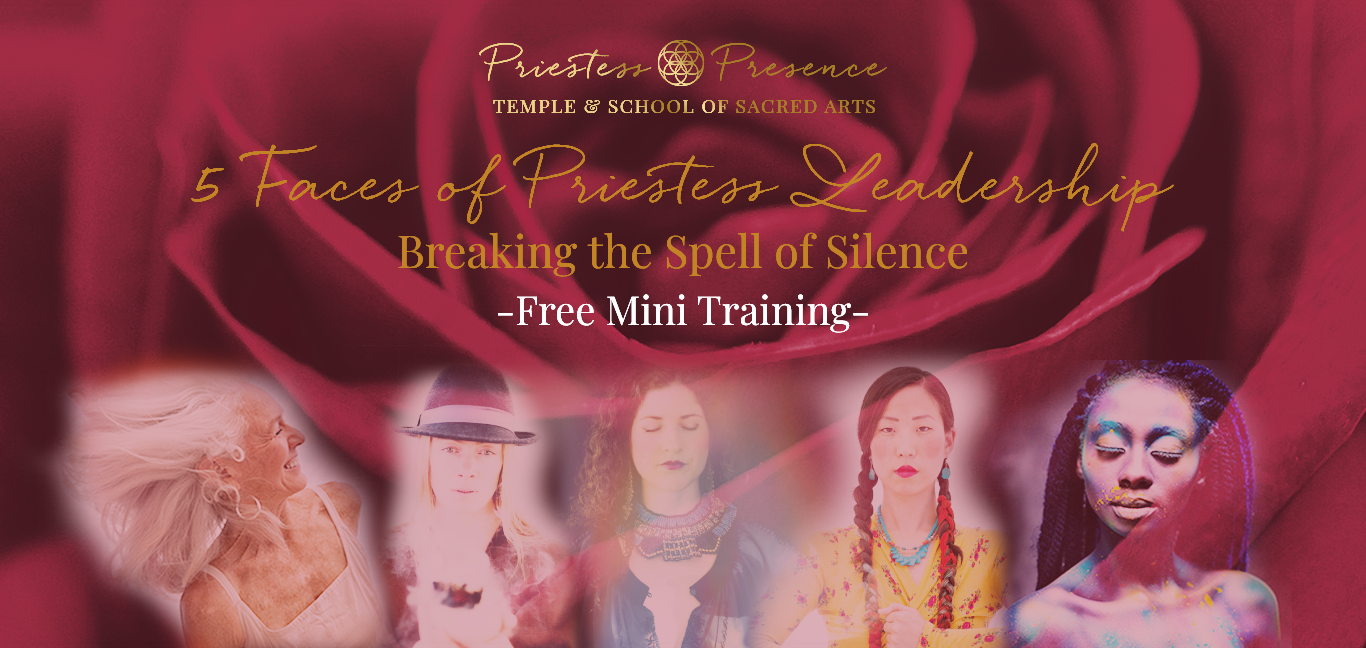 Receive Instant Access to the Training Now
Receive Instant Access to the Training Now
We're living in extraordinary times.
We're being called to let go of old
leadership paradigms and systems
built on hierarchical models of separation,
where many of our sacred skills and talents
have been either invisible, devalued, or completely
silenced, keeping them—and us—suppressed.
In this new, exciting era, we're redefining and regenerating
priestess leadership styles, sourced from archetypal maps,
carried within, that are
ancient and (r)evolutionary.
Beloved, you're part of this magnificent awakening … and it's time for us to
fluidly expand into a renewed, abundant leadership that's all about being in
sovereign communion and serving from our deepest, essence selves.
Let's bring the next phase of our work into light!
Get Free Instant Access to this Short Training
You're invited to get instant access to this powerful, free mini training
with Elayne Kalila
to begin breaking the feminine spell of silence & activate the 5 priestess leadership styles within you.
Watch the short training now and:
Meet each of the 5 Faces of Priestess Leadership

 within

Learn about their r(evolutionary) skills sets & how they're needed at this pivotal time

support you

Discover your inherent strengths & talents

 

brings you

Explore how to discover your top 3 composite leadership styles so you can have clarity around who you really are

 within

Learn the power of the 5 styles & how they've

one face

emerged in our collective and in our temple

Get invited to deepen with the 5 leadership styles & transform the way you see yourself
Let's co-create and birth new paradigms of Divine Feminine
leadership in the world.
Enter your name and email to get instant access.
Breaking the Spell of Feminine Silence
Tremendous empowerment comes from breaking the spell of silence that we women have endured for millennia.
We must now give voice to our talents, skills, and unique gifts. Gifts of the feminine that have been missing, ridiculed, marginalized, pushed to the underworld, vilified, and thought of as nonsense—like our intuition, oracling, and heart awakening wisdom.
It's time to liberate ourselves from the curse of silence that has been put upon us and reclaim our inner knowing that our gifts ARE real … and profoundly important.
When this happens, we can focus on creating new systems that will serve our world from a place of fierce love.
Because … we need new forms of governance that honors interconnection and equality.
The world needs women to lead from the our center and step into our power to create new systems, visions, and structures at all levels—from our families, friendships, and communities, to our educational, medical, and political systems.
I'm ready to break the silence & reclaim my priestess leadership gifts!
Enter your name and email to get instant access.
Copyright ©2021 Priestess Presence. All rights reserved.